2018-03-21 / @thenewswire
(TheNewswire)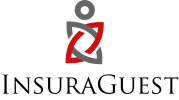 Vancouver, BC / TheNewswire / March 21, 2018 - Manado Gold Corp. (TSX-V: MDO) (the "Company") plans to offer, on a private placement basis, up to 8,000,000 units at a price $0.05 per unit for total proceeds of up to $400,000 (the "Offering"). Each unit being offered under the Offering will consist of one common share of the Company and one half of one share purchase warrant, with each whole warrant entitling the holder to purchase an additional common share at $0.10 per share for a two-year period from the date of issuance.
The Company plans to offer the units to its existing shareholders first. The Company will not be relying on the existing security holder exemption, provided in BC Instrument 45-534, accordingly any existing shareholders must qualify under another exemption.
The Company will pay a commission or finder's fee of up to 8% of the gross proceeds to investment dealers or finders (where permitted by law).
The proceeds of the offering will be used for debt extinguishment, working capital and due diligence expenditures on potential acquisitions in the blockchain or traditional mining spaces. The Company is in the preliminary stages of negotiation of the potential acquisition of a pilot (proof of concept) cryptocurrency mining operation in British Columbia. There is no assurance the acquisition will be completed, and the Company may decide to pursue a different opportunity in either blockchain technology or traditional mineral exploration.
The Company announces that at it will not be proceeding with the $0.10 per unit offering announced November 21, 2017. The Company has determined it is more appropriate for it to make this offering.
Closing of the proposed Offering is subject to a number of conditions, including receipt of all necessary corporate and regulatory approvals, including approval from the TSX Venture Exchange.
Manado Gold Corp.
Logan Anderson
President
For further information, please contact:
Logan Anderson or Dave Ryan
Phone: (604) 685-4745
Email: manadogold@outlook.com
Forward-Looking Statements Information set forth in this news release contains forward-looking statements that are based on assumptions as of the date of this news release. These statements reflect management's current estimates, beliefs, intentions and expectations.  They are not guarantees of future performance. Manado cautions that all forward looking statements are inherently uncertain and that actual performance may be affected by a number of material factors, many of which are beyond Manado's control. Such factors include, among other things, risks and uncertainties relating to the fact that any or all of the private placement will be completed. Accordingly, actual and future events, conditions and results may differ materially from the estimates, beliefs, intentions and expectations expressed or implied in the forward looking information. Except as required under applicable securities legislation, Manado undertakes no obligation to publicly update or revise forward-looking information.
Neither TSX Venture Exchange nor its Regulation Services Provider (as that term is defined in the policies of the TSX Venture Exchange) accepts responsibility for the adequacy or accuracy of this release.
Copyright (c) 2018 TheNewswire - All rights reserved.